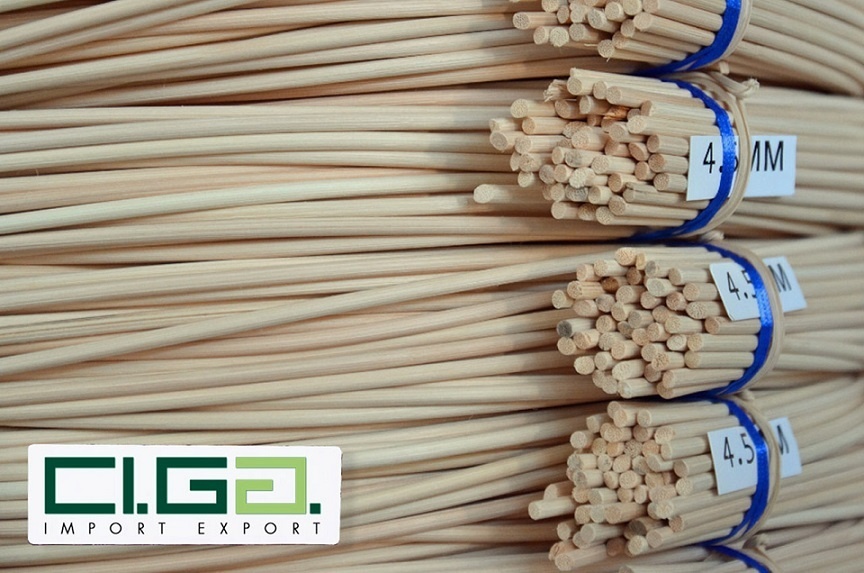 MATERIALE

·         Midollino di Giunco

QUALITA'

·         Extra qualità

MISURE

Mm1,00
Mm1,50
Mm1,75
Mm2,00
Mm2,50
Mm3,00
Mm3,25
Mm3,50
Mm4,00
Mm4,25
Mm4,50
Mm5,00
Mm6,00
Mm8,00
Mm10
Mm12
Mm14
Mm16
Mm18
Mm20

PESO

Matasse da 1 kg
Balle da 12,5 kg

PROVENIENZA
Round Rattan Core is also called center-cane. (It is the pith of the Calamus plant family)
Rattan core is mostly used in baskets and wicker furniture. They can be cut/produced from many different species of rattan, but only a handful is suitable for commercial application.
Round Rattan Core We use only the best rattan known for production. Despite color grading, the basic qualities in choice of rattan is essential. Diameter 1.75mm, up to 6mm are cut from one of the most valuable rattan (LCH cane). For 
diameter 7mm up to 22mm other selected pliable rattan are used.
Quality grading - The main determining factor in rattan core is the choice of right material. Good rattan core should be pliable (flexible and strong) that would bend smoothly without a kink. Unlike wood, rattan should not crack, split, or snap 
when bent. It should have a firm smooth texture. Well-cut rattan core is uniform in size & shape along the full length of the core.